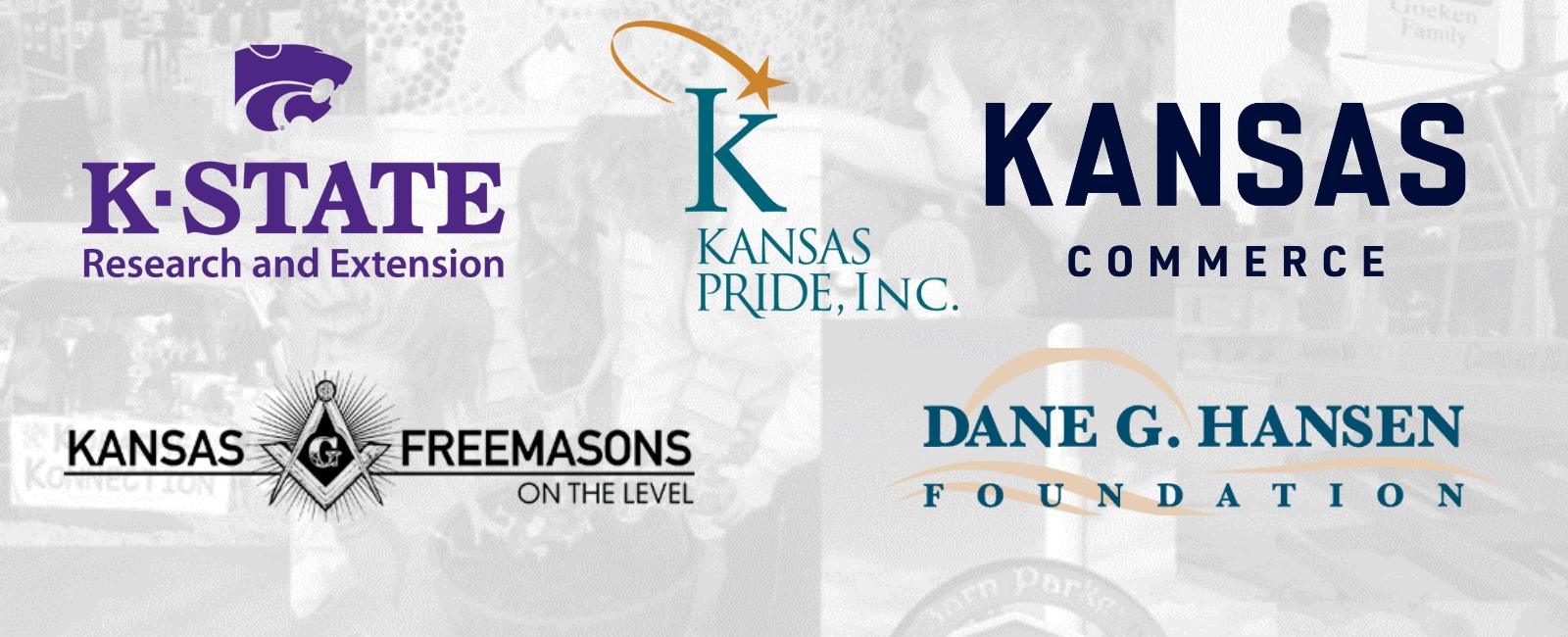 A Partnership Empowering Communities
Promoting an enhanced quality of life for citizens of Kansas communities through education, leadership development and recognition.
The Kansas Community Empowerment program is a partnership of K-State Research and Extension, the Kansas Masons, the Kansas Department of Commerce, and Kansas PRIDE, Inc. for the state of Kansas, and is supported in Northwest Kansas by the Dane G. Hansen Foundation.

K-State Research and Extension houses, administers, and provides the educational and customer service components to the program. Visit our K-State Research and Extension Community Vitality page to learn more about what Extension programs that KCE utilizes to assist communities.

Visit our partner websites to learn more about how they benefit communities.