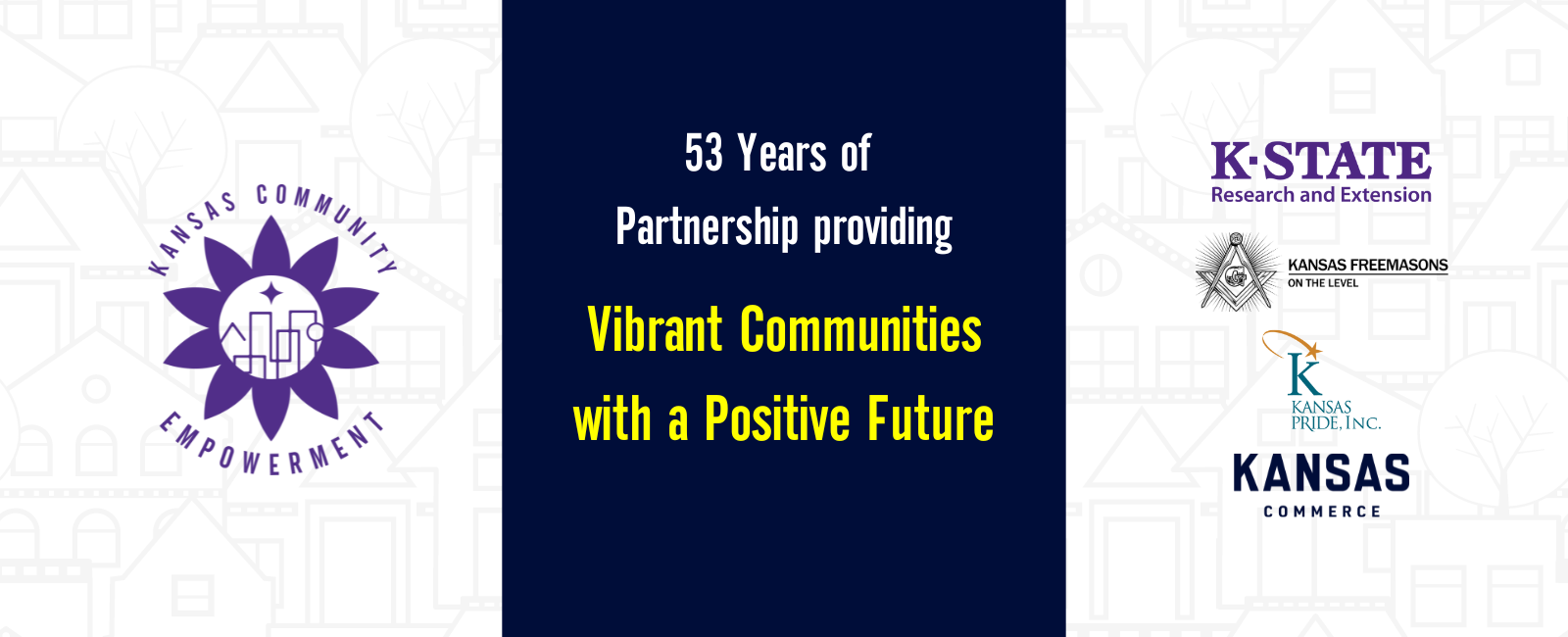 Notice to Communities Looking to Enroll in the Program or Enter Reports: You can access the Enrollment and Reporting databases, as well as find more details on those actions, by clicking on the appropriate button below:
Welcome to the Kansas Community Empowerment program! Formerly the Kansas PRIDE Program, the Kansas Community Empowerment (KCE) program strives to assist community volunteer organizations in their local vitality efforts through education, leadership development and recognition.
Communities engage with KCE to meet needs that are unique to their experience. We have many tools to assist you as you navigate your community development and vitality journey.
If you are looking to start a community conversation around change, you can find opportunities on our resource page.
Seeking education to support your community work and recruit volunteers? Visit our education page for videos and other useful resources.
On the search for funding? Our program provides funding for eligible communities. Our partners also have some funding opportunities.
Trying not to reinvent the wheel? Want to connect with communities that have similar experiences and projects in the works? Check out our database, and view the Reports section, for networking opportunities.
This website is currently under construction, and many changes will come throughout the year of 2023, so we appreciate your patience. If you have any questions, don't hesitate to reach out to KCE program staff at KSCE@ksu.edu