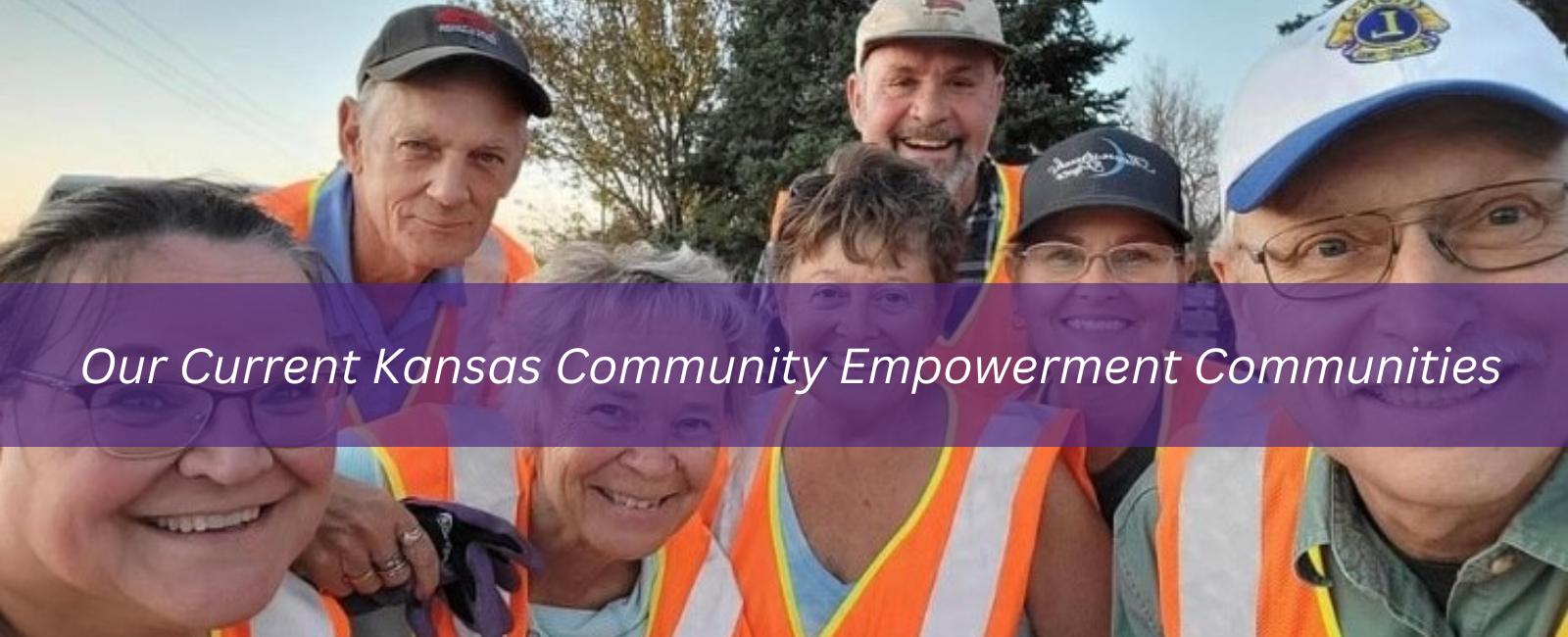 2023 Communities
The following map shows the current enrolled Kansas Community Empowerment (KCE) communities for 2023. Communities are added on a regular basis based on when they enroll. If you feel your community should be listed here, or you have a link you'd like your community's name to direct to, please email us at KSCE@ksu.edu. Communities in bold have provided a link to their Facebook page or website.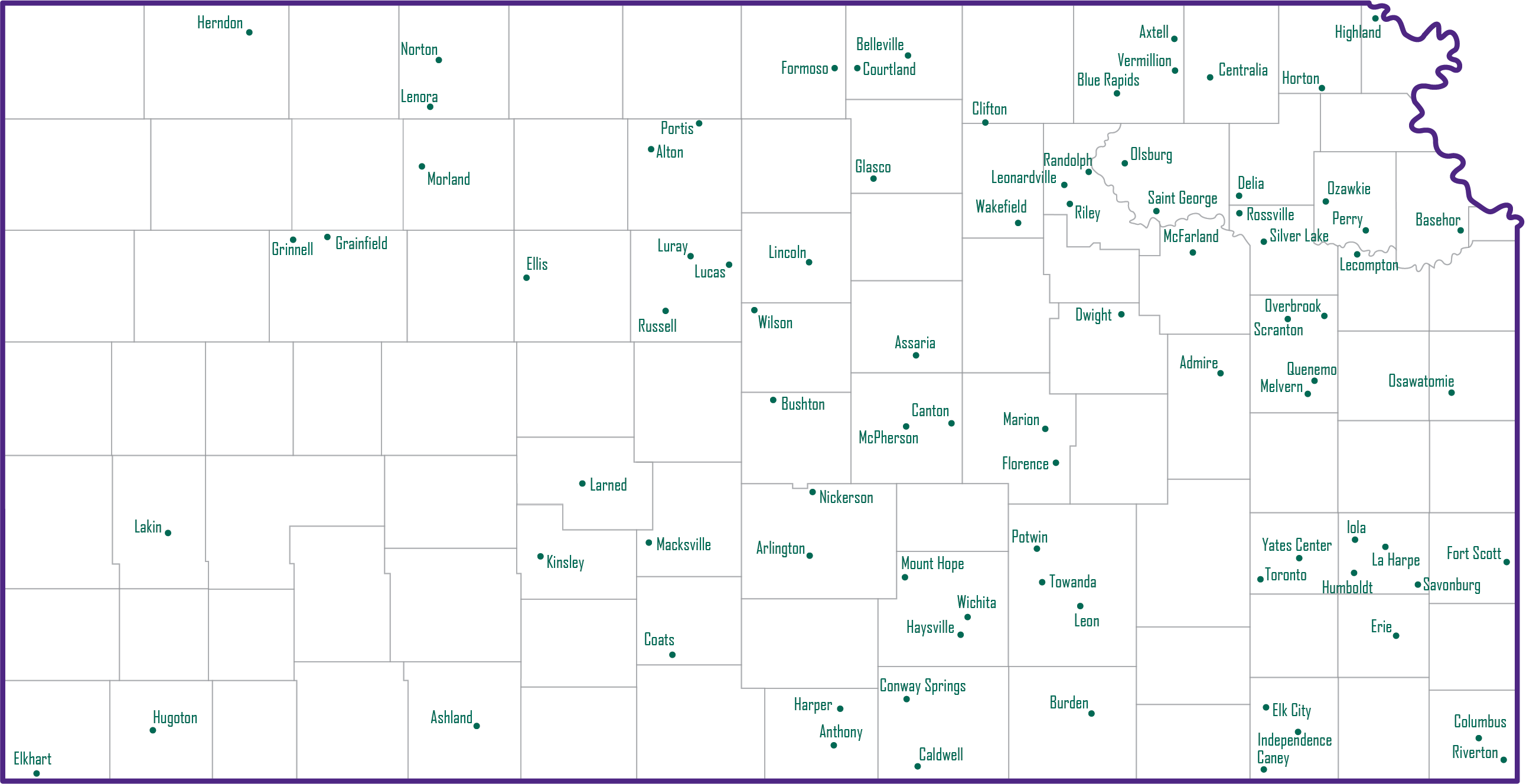 Download the Current 2023 Enrolled Communities Map in PDF format.
Download the 2022 Kansas PRIDE Communities Map in PDF format.
Morland
Nickerson
Olsburg
Ozawkie
Portis
Potwin
Toronto
Towanda
Interested, or have yet to enroll? Visit our Enrollment page for guidance.
Interested in what these communities are up to? Visit our Reporting site to check out their projects, and opportunities to network so you don't have to reinvent the wheel.